If the Great Aussie Dream is to own your home, then the Great Aussie Project must be to carry out your own renovation! Whether it's something small such as a humble bedroom paint job, or a bigger task such as addition of a few extra rooms; embarking on renovation will always be a nerve-wracking yet rewarding experience. So whether you decide to DIY, or get a team of experts to do it for your a renovation is a great way to improve the value, increase living space and update the design of your home.  However, getting through the renovation stage can be tricky, although through planning ahead and taking precautions you to can survive your home renovation with your sense of humour intact...
.
Have a Plan
Perhaps the best way to minimise the disruption that can come with renovations is to plan well in advance of the renovation tasks. Understand when you'll be without services (such as water) during the work and when you'll need to make other accommodation arrangements. Even smaller jobs will cause some disorder in the household so it is an excellent idea to plan the project in stages to keep ahead. At the simplest level, this may mean organising for the kids to sleep in the spare room for a day or three while you redecorate their bedroom. At a larger scale it may be organising to move out for a few days to allow space for renovators to complete the job.
.
Minimise the Amount of Household Items Lying around 
[caption id="" align="aligncenter" width="446"]
Source: http://www.homedit.com/bloom-spring-floral-accent-inspiration/[/caption]
Simply pack away what you aren't going to use. For example wrap bedding, sheets, and clothes in plastic bags to prevent them from being covered in dust, and then place them in protected storage. This could either be on site, at a friend's house or you could pay for temporary storage. In doing this you can protect your valuables both from theft and damage, and 
speed up the renovation process.
.
Stay Away as Much as Possible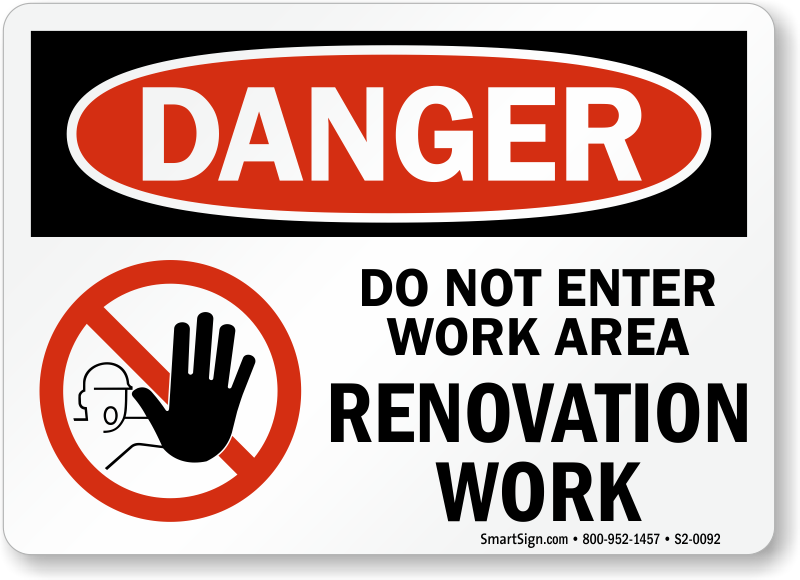 As the walls come down and the carpets are removed, you can bet that the dust will begin to fly! Therefore it makes sense that you and your family should try and keep away from the area being renovated as much as possible!
 is particularly true if you have young children who may easily stumble into dangerous situations or breathe in toxic dust around the incomplete renovations. 
.
Don't Settle for Second Best
Whilst shopping for renovation materials now is not the time to settle for second best! If you try and cut costs with second rate materials most of the time you're just going to end up with a subpar finish. If you're choosing to hire professionals you should also take the time to investigate into the quality of the materials they use. If you want high quality products and affordable prices shop try shopping at renovation specialists such as the
 Renovator Store! For example check out these engineered european oak boards...
.
Keep Your Sense of Humour!
Above all else, keep a smile on your face! Living in your home whilst renovations are taking place around you may be one of the most stressful experiences for a homeowner. You have to put up with dirt, dust and disruption — sometimes for months on end until the project is completed. However remember that 
the disruption won't be forever and the sooner you can see the funny side, the better the experience will be. Overall r
enovating your home can be an extremely rewarding experience, and seeing the finished product will improve your homes value and appearance by leaps and bounds.
. 
Author Bio:
This article was written by Clive Smith the Interstate Removals General Manager for
Budget Self Pack Containers
, Australia's expert long-distance container removals service.